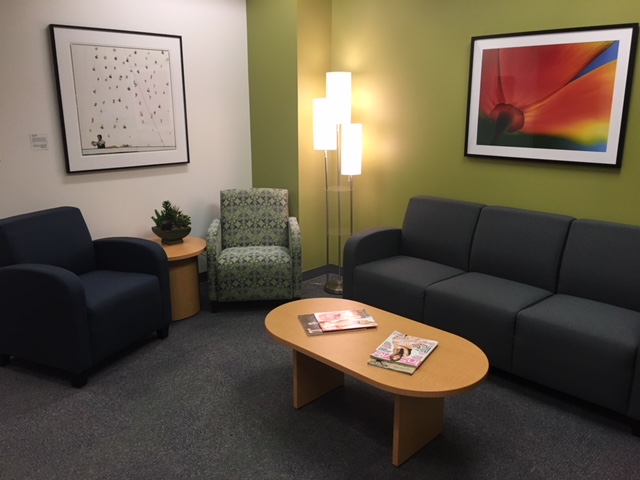 Since your reception area is your first impression with a client, put some thought into making it welcoming, attractive and tidy. While no one likes to wait, creating an enjoyable waiting area will improve your customer's experience and help to form a positive opinion about your business. When designing your reception space, consider the features below to make the space comfortable and inviting for your visitors.
Select a Reception Desk the Works with the Space
With the reception desk being the first thing your guests see when they enter the room, it only makes sense that you give some well-deserved attention to it. When choosing a reception desk, take into consideration the size of the space available. You don't want to go for the traditional large desk if you're only working with a small room because it will look too crowded and unorganized. If your reception area is receiving mail or packages, add storage so the reception desk stays clear and clutter-free.
Post Helpful Signage
If your office has more than one check-in desk or waiting area, post signage differentiating each area so guests know they are in the correct spot. Make sure exits, employee only areas and restrooms are well marked to guide guests in the office.
Create a Welcoming Space
To make a waiting room a place your guests won't mind staying, furniture should be both aesthetically-pleasing, comfortable and easy to clean. To make the space feel more welcoming, consider adding artwork, plants and unique decor that is relevant to your industry. A coffee station and reading materials will help guests to pass the time while they wait.
Have Fun with Colors
Add some pops of color to appeal to your clientele and enhance their experience at your office. Bright colors are inviting for a children's area while tranquil blue hues are relaxing for a spa waiting room. Consider your logo colors as well when choosing colors to play into your brand.
Ready to redesign your reception area? The Keeney's team would be happy to help! Give us a call and our experienced furniture team will assist in creating a reception area into a room guest would love to wait in!